---
Each year since 2003, GSMDM Emergency Physicians have brought conferences focusing on different aspects of emergency medicine to a wide group of physicians, nurses, administrators and government officials. Through these efforts with our dedicated Vietnamese colleagues, the Vietnamese Society of Emergency Medicine was established in 2013. Emergency Medicine has been officially recognized as a specialty in Vietnam and the first emergency medicine residency has started at Hue University. More universities are interested in starting programs and throughout the country, people are beginning to think about emergency medicine and about the impact that excellent delivery of emergency medical care can have on an individual and on Vietnamese society. There is always more to do and we look forward to the challenges of 2015 including a conference on Neurocritical care and Stroke Care at Ha Long Bay March 9-13, 2015.
Annually since 2010, the Leadership Conference has been an integral part of our annual EM Symposium. Leaders from the Ministry of Health and various agencies from around the country gather to discuss and implement ways to improve emergency care, from discussions on Emergency Medical Services system to Trauma Centers to Stroke care.
Each year a team of 40-60 EM specialists from around the world gather in Hue, Saigon, Hanoi to teach 300 EM physicians. Topics include trauma, cardiovascular, neurologic, pulmonary, gastrointestinal, pediatric emergencies. Didactic sessions are in the morning and afternoon sessions are devoted to hands on labs including vascular access, ACLS, ATLS, e-Fast ultrasound, etc...
An integral part of Emergency Care includes specialized nurses not seen any where in Vietnam. Each year a team of 6-10 US and Australian nurses come to introduce Western style nursing care to their colleagues and empower them to become partners with their physicians to care for their critically ill patients. Lectures and labs typically mirror those of the physician symposiums.
The EM specialty in Vietnam is so new, interests in it must be cultivated among the medical students. Each year alongside the physicians, students came to learn about the profession and what it takes to become one. In conjunction, they are also exposed to the US style of medical education to further their education. The student Conference is 2 days long and taught by notable US EM professors from distinguished US medical schools.
Symposium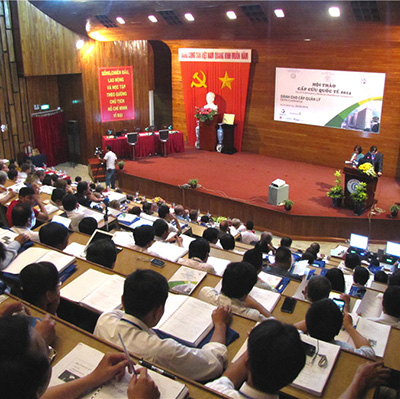 In 2003, the Emergency Project started with just one physician lecturing in a small office. Today, the Good Samaritan Medical-Dental Ministry's Annual Symposium is the most prestigious national conference organized in Vietnam with faculty coming from all over the world to train local physicians and nurses.
Hue EM Residency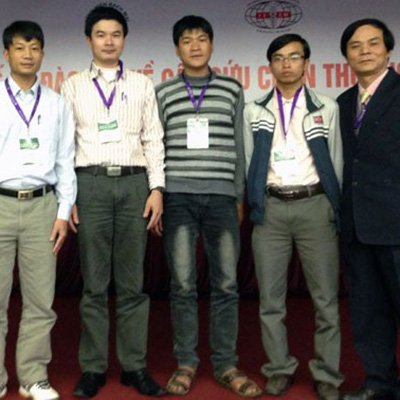 Although physicians have been practicing Emergency Medicine in Vietnam for many years, all of them came from other specialties and none had been certified as EM Specialists. Hue University of Medicine and Pharmacy was granted the first EM Specialist training by the Ministry of Health and the first class of residents are graduating in November 2014.
Society of Emergency Medicine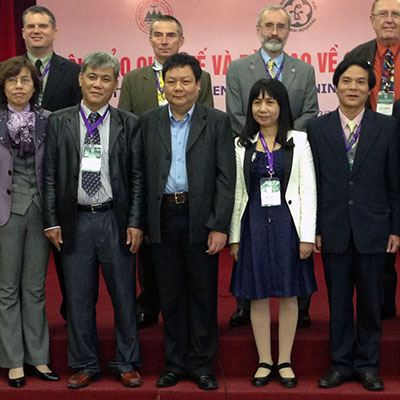 Realizing that the development of a specialty requires more than a few individuals, Vietnam physician leaders, with support from the international community of EM physicians, formed the Vietnam Society of Emergency Medicine in 2013. Today the Society is moving to take charge of EM development for the entire country.
---

LEADERSHIP CONFERENCE
Assisting the leaders to develop an efficient Emergency Care System for the entire country

DIDACTIC LECTURES
Teaching physicians with the latest concepts in Emergency Care

PHYSICIANS SKILL LABS
Providing hands on practice to re-enforce lecture materials and developing new skills.

NURSING DIDACTIC
Increasing awareness and critical knowledge of U.S. style nursing care.

NURSING SKILL LABS
Imparting skills that assist nurses to become a better team of healthcare professionals.

MEDICAL STUDENT CONFERENCE
Organized at local medical schools to teach and stimulate interests in Emergency Medicine